B&B Spotlight: Don Diamont Dishes On Bill's Drama
The B&B actor talks his summer plans, football, Bill's affair, and more.
Posted on Aug 15, 2016 | 11:30am
You know
Don Diamont
as the cunning Bill Spencer on
The Bold and the Beautiful
, but did you know that he is an avid football fan and grillmaster? When he's not running Spencer Publications, Don spends his time watching his kids toss the pigskin.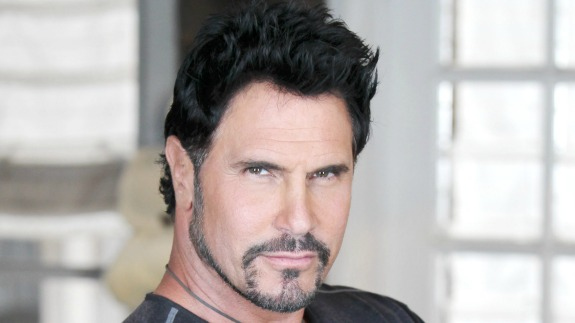 Don chatted with CBS.com about his favorite foods, sports, and Bill's drama-filled summer. Read on for all the details.
What is one of the best things to do over summer?
Don Diamont:
One of the best things is, of course, to hang out with your family and to take a nice vacation. In our case, we went to Hawaii
for a week
as soon as the kids got out of school: Waikiki for a few days and Maui for the rest of it. We just had so much fun surfing and hiking and eating and sightseeing. It was just a really fun vacation. We try to cram in as much family time as possible. We go to the beach a lot. All the kids are athletes, so they're involved in their various sports and activities. We barbecue a lot and just hang out!
What are some of your favorite summer foods?
Don:
My Hoisin garlic ribs are pretty famous. They're kind of, you know, neighborhood famous. Everyone waits for them on the Fourth of July. We have a block party every year
—i
t starts early in the morning with a little kid parade, and then there's a dodgeball game and a softball game and swimming at a couple of homes in the neighborhood. Then, there's the potluck BBQ where all the tables are placed out in the street, and everybody comes out and shares food. I did ribs, pork and beef, and steak. I was very busy. I don't think I sat down from the moment I woke up until late that evening. It's a long day, but it's a fun day.
What's the one thing you have to get done before summer ends?
Don:
It's the kick-off of football season and it just takes over our lives. So, there isn't something I want to get done; it just becomes all football all the time from August to December. Our house becomes shuffling kids to practice and back and going to games. This year's going to be rough because our 15-year-old's games will be Friday nights, and then I'll have to get on a red-eye to go to my college-aged son's games in Indiana. My 13-year-old son plays on Saturdays, too. It's going to be crazy. It's all-encompassing for my wife and me.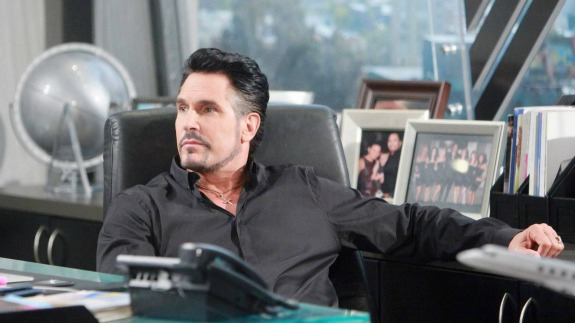 Bill has a lot of drama in his life. How is he handling things?
Don:
If Bill is anything, he is resilient. He perseveres. That's sort of what the sword that he wears around his neck represents. He has a lot of emotional and mental fortitude. He always believes he will find his way through any given situation. That's how he got to where his is. So, it's always sort of darkest before the dawn for him.
What do you think it will take for Bill to regain Liam's trust?
Don:
That's going to take some time. And, as I think he said, Liam is still on the outside looking in, and while you could certainly argue that there was some hypocrisy in Bill's behavior, he still felt in his mind that he was doing what he had to do to actually keep the family together. He felt that staying in the marriage was no longer tenable. He was doing it in a way that, given the fragility of Katie's well-being and the marriage troubles, that the only way he could stay committed to the marriage is if he could have his time with Brooke. It did create a hypocrisy regarding the advice he was giving his boys. But, it was very complicated.
In terms of gaining back Liam's trust, that will come in time. There's a little bit of people living in glass houses shouldn't throw stones. Liam has been in and out of relationships and marriages, and so I think some of the initial judgment will sort of subside. Bill has been there for Liam in every way, shape, and form. Though he's not supporting him in going after Steffy, he's the voice of reason. There's certainly a "do as I say, not as I do."
This situation didn't happen in a vacuum. There were a lot of elements to it, and that's what he's trying to get Liam to appreciate. And, listen, sometimes you have confrontations. Liam was disappointed and frustrated by his father's behavior, but he knows that his father loves him. He's not cognizant of everything that's taken place in the Katie relationship or the Brooke relationship.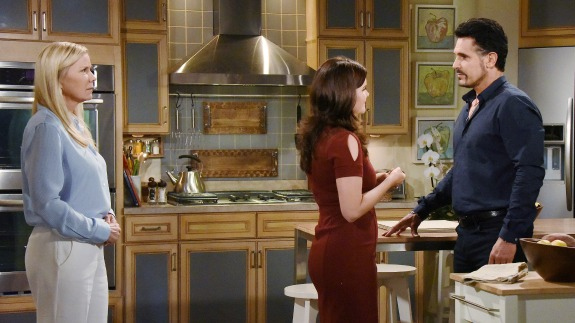 What's it like working with Katherine Kelly Lang and Heather Tom?
Don:
I'm just very blessed to work with such wonderfully talented actresses. Having them be such wonderful people, in addition to being so extraordinarily talented, makes everything all the better. At least, when you're doing emotional scenes, you know you're on the same page as the people you're working with.
Do you think that Bill will ever find true happiness?
Don:
I think there will be times when he's content and fulfilled, but that other shoe is inevitably going to drop. He is who he is, and he's going to persevere, and he's going to find his way through the fire. There's no quit in him.
Watch
The Bold and the Beautiful
weekdays on CBS, and stream full episodes on CBS All Access.
More on CBS.com:
We Want To Know What You Think Of The Bold And The Beautiful
B&B Recap: Can Liam Convince Steffy To Leave Wyatt?