The Secrets Behind Bull's Edgy Season 2 Premiere
Bull Showrunner Glenn Gordon Caron shares insider info about the Season 2 premiere, "School For Scandal."
Posted on Sep 27, 2017 | 11:15am
The Season 2 premiere of
Bull
, aptly titled
"School For Scandal,"
features a crime that literally requires surgical precision. A billionaire is murdered by his lovely young wife—who cries self-defense. She even has three stab wounds to prove it.
Dr. Jason Bull (
Michael Weatherly
) takes on the case with the belief that this woman is no grieving widow—more like a black widow.
WATCH: "School For Scandal," The Season 2 Premiere Episode Of Bull
Just when you think you've seen it all, we've got some behind-the-scenes details from the episode! Here's the scoop from
Bull
Showrunner Glenn Gordon Caron.
The crew is sharp—the knife, not so much.
For the memorable opening scene, Kara Clayton slowly stabs herself in front of her soon-to-be-murdered husband. Fortunately for actress Minka Kelly, the prop department gave her a collapsing knife.
The scene involved no physical effects for the blood. Caron describes the process as two stages. First, just the prop knife is used to simulate the self-inflicted injuries. Visual effects were added, allowing the team to adjust every detail of the blood, right down to the way it flows. "You're constantly adding more and changing the shape of it and the look of it," said Caron.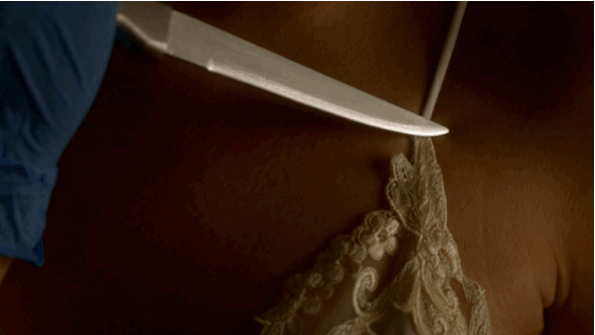 It all started with an alibi.
Bull
Showrunner Glenn Gordon Caron found "the image of someone certain enough about their anatomy who could stab themselves three times and convince people that she had killed her husband in self-defense" to be exceptionally compelling. The storyline for the episodes all grew from that notion.
STREAM: Full Episodes Of Bull On CBS All Access
When in doubt, call the doctor!
Benny Colon—with the help of Dr. Bull, of course—poses very crafty questions to the potential jurors during
voir dire
. Now we've confirmed who's behind them! When writing the scenes, Caron turns to
Dr. Phil McGraw
, who also happens to be an Executive Producer on the show and used to be in the same line of work as Dr. Jason Bull.
"He was pretty incredible in terms of how precise he was and how helpful he was," said Caron. "He's very much an ongoing resource for me and the show."
Caron added that, in general, each episode is written by one of seven or eight different writers before he takes a final pass.
So much for "Quiet on the set!"
The show features some visually stunning outdoor locations, including the courthouse seen in "School For Scandal." But using public places means that filming can be tricky.
"People get very excited," Caron recalled of one of the days on location. "I was walking with
Freddy Rodriguez
, who plays Benny, and we were coming down the steps and people went berzerk!"
While it can make the experience more fun, it can also be more challenging when you need to get down to work. Of course, it's all worthwhile when you get the right shot. That courthouse is "very regal" according to Caron. It "makes a huge impression on film."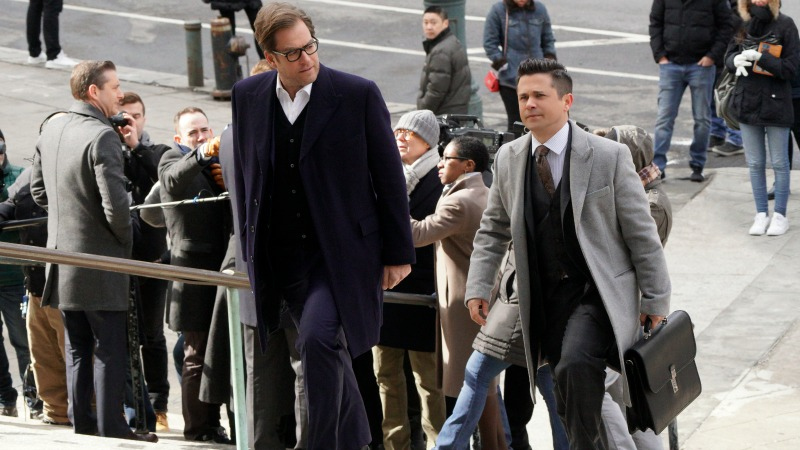 Watch all-new episodes of
Bull
on Tuesdays at 9/8c on CBS and
CBS All Access.